Links
Fanfic sites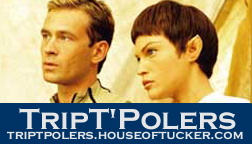 This is our birthplace. Archive of many, many excellent Trip and T'Pol fics.



CX's new site featuring Enterprise Forums, episode-format Trip and T'Pol Fanfiction, and plenty of great General Enterprise Fanfiction as well.
The Land of Might-Have-Been
Hopeful Romantic's wonderful series that rewrites season 4, along with her stand alone stories.


Rigil Kent's site featuring his extensive Romulan War series.
Bulletin Boards


Bulletin board for fans of Jolene Blalock
General Star Trek sites

General Enterprise sites


Ivymae's wonderful Enterprise artwork, avatars, etc.

Anti Drone's AWESOME blueprints of the NX-01. He's put a lot of thought and work into these blueprints, and it shows. There's even more detailed versions of plans of places like Sickbay. (added March 26, 2007)
Music Video sites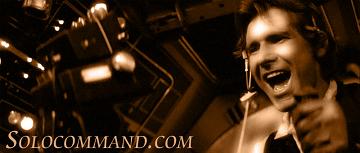 Boushh's site which has Enterprise videos and TnT avatars!
Episode Review sites
Kevin Thomas Riley's Enterprise site
Screencaps


Listed here for now, because so far they only have Enterprise screencaps, but they also have a ton of information on the other Star Trek series.